How it works
See How Our Products Enhance the Look and Protects your Investment.
Not using a sealer/primer, or using the wrong one can cost you enormous amounts of money in repairs that could have been prevented. Our sealer/primer is designed to chemically interact with the H2O molecules in the concrete, expanding into the pores and becoming a permanent moisture barrier, allowing for a perfect bonding surface for coatings, tile adhesives and other types of flooring materials or reactive chemistries.
Our Industrial Floor Coatings VS Epoxy
No Sun Bleaching
Our Floor Coating Systems are UV stable. Epoxies when exposed to the sun fade and yellow, whereas Polyaspartic are 100% UV stable and colorfast. (UV Stable= will not fade or crack on direct sunlight)
Shatter Proof Floors
Elastomeric or Elongation Propreties, to protect against dropping of items on the floor. Epoxies are at most 12%, Our Floor Coating Systems are all above 100% so they don't chip or crack like the epoxies. Also when Hot, Radiator, or Cold, Cooler, liquids spill on the floor the epoxies fracture and get hairline crack when it tries to expand or contract faster and more than it is able to move due to low elongation.
Scuff Resistant
Excellent Resistance to tire markings. Our Floor Coating Systems have Zero VOC (No Odor, GREEN) and No water. 100% resin systems. You will get more chemical resistance than other coatings. That means No More Skid Marks On Your Floors !!!
Safe & Ordorless
Our Industrial Floor Coatings have NO Respiratory Harm , Absolutely Safe when cured or while being installed! Has almost Zero to NO Odor when partially cured since they are 100% Solids with Zero VOC. When Epoxy fumes are inhaled, they can affect the nose, throat, and lungs. Most symptoms from the inhalation of epoxy involve inflammation and therefore irritation of the nose, throat, and lungs. Repetitive and high amounts of exposure to these fumes can result in sensitization and asthma.
Usage of the product includes: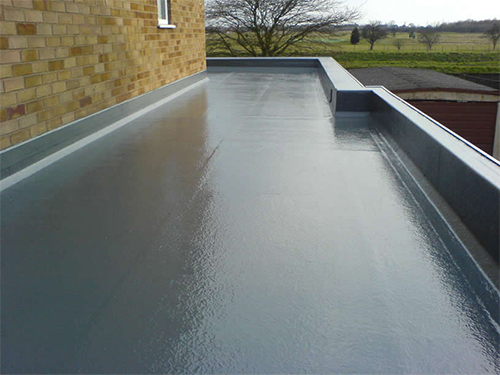 Complete Slab Waterproofing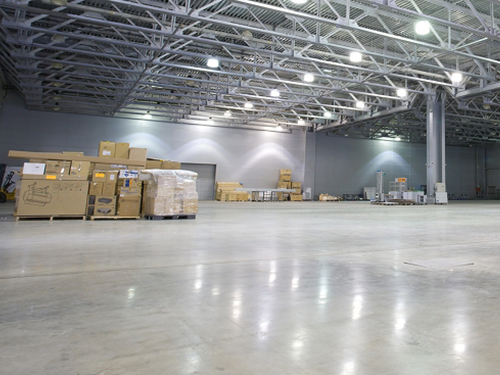 Industrial Floor Coatings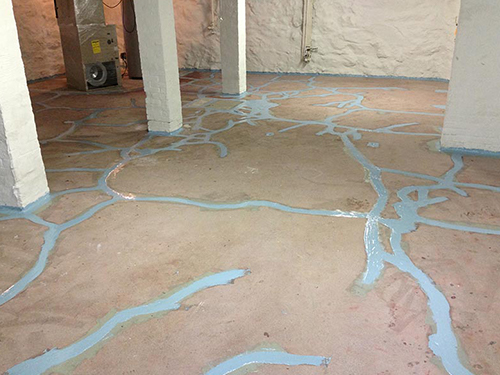 Crack Filling and Patching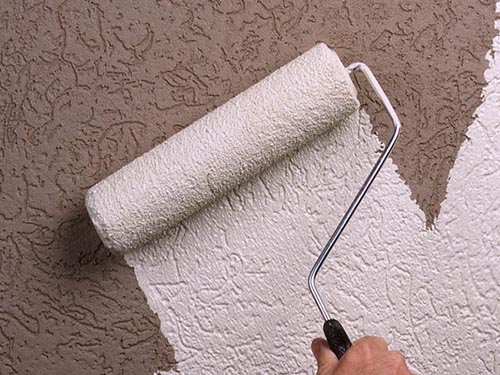 Wall Coatings and Stucco Coatings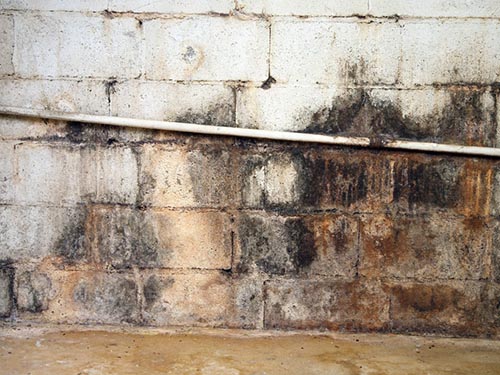 Mold Removal and Treatment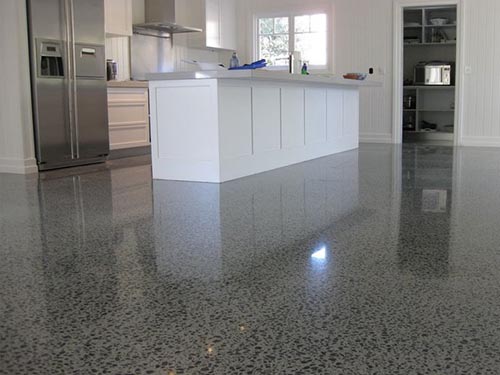 Floor Slab Repairs
More about our Waterproof Products:
Testimonials

Our Reviews
This warehouse isn't what people think about when they just want online orders fulfilled, but that only happens because of the countless forklift runs and footsteps on this floor, every day. When you need someone to seal a concrete floor that's the size of a football field, you want it done right the first time. That's why we went with the experience and the reasonable cost that Waterproof America gave us.
Martha. B
We've always been fortunate that our basement has never really flooded, especially with the wild weather we've seen these past few years. But for years we've dealt with the moisture and excessive humidity that we do get, and it was time to do something about it. Waterproof America helped us to understand what processes were causing it, and more important, what they promised to do to fix it.
John and Nikky. M
I work in this garage all the time, so I knew that it was time to resurface the floor but I didn't want to take shortcuts and I didn't really know what to do about preparing a concrete surface in the first place. The more I learned from Waterproof America's professional staff, the more glad I was to have them do the work. It saved me a lot of worry and hassle, but in the long run, it saves me a lot of money too.
Stephan. J
I am a contractor and I specialize in high-end basement and interior remodeling, this product is absolutely the best when it comes to moisture proofing a basement or foundation. Most of the products we tested it against need a minimum of 2-3 application coats to reduce the moisture level. With this product, we were able to bring the moisture level bellow 3lbs /1000 sq.ft. in one application! Very pleased with this sealing system.
D. Modirca