About
Waterproof America
We started in 2011 as a father and son family business taking on basement remodeling projects. My father is an amazing carpenter and great handyman and I am good at selling, costumer service and helping dad, we made a great team and business was growing fast. The business expanded fairly quickly and we hired more help, with me being in the field less and less we started to look for ways to innovate and bring more value to our existing and future clients.
We had great wall systems for basement finishing that clients loved, but we still did not have a basement waterproofing systems that we would be proud of, so I started to look for way to improve that.
Some time later I got acquainted with now our manufacturing partner, we set in the conference room and discussed the vast possibilities of us working together. I liked the idea very much and since we had rented a booth at a local trade show that was going on at that time, we presented our new waterproofing system as well; homeowners and contractors were impressed with its simplicity and great results. Since then Basement Finish Pros was using only this waterproofing system for its remodeling projects.
Eventually our business branched out in to Waterproof America, becoming a supplier of amazing waterproofing and coating systems for architects, contractors and homeowners. Now after so many years, we keep the same family values at the core of our company. As an owner of this company I have personally installed and worked with all our products, be it basement moisture mitigation or commercial floor waterproofing and top coating and I am absolutely proud of the great products we provide. With our state of the art manufacturing plant located in Palmer, MA our products and systems are distributed and used across United States of America, some parts of Europe and Asia.
Meet the Owner, Alex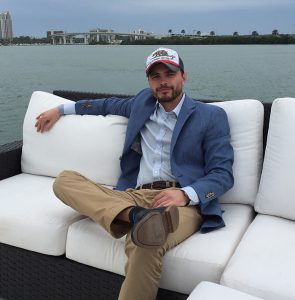 Alexandru Pascal is an entrepreneur, altruist and business owner based out of Massachusetts. A first-generation immigrant, he came from humble beginnings. Born in Moldova, he cherished the opportunity that he found in the United States and committed himself to making the most of it, striving to overcome any challenges that stood between him and the lifestyle that he envisioned for himself. On the road to serving his community and building a career for himself, Alex launched Basement Finish Pros, expanding it from a father-son team into an industry juggernaut. He has established a brand presence for his company throughout several states, employing a number of contractors in the community. A harder worker by nature, Alex is driven to succeed. He is a perfectionist, and as someone who recognizes the transient nature of all businesses, he is always picking up new pieces of knowledge in order to maintain a competitive edge. Ever watchful for new innovations, he is open to novel ideas if there is a chance they could grow his business or help him to offer his clients even greater value.